Just so Dale doesn't feel like he's the only one tying dry flies these days, I thougt I'd post some of my recent work.
Recently, I've been stocking up for my spring fishing trips. Most of them don't involve classic drys, though. However, I'm heading up to the the South Holston in E. TN soon, and needed a few drys for the trip. The SoHo has 2 main hatches, a size 16 sulpher dun, and a size 18 Blue Winged Olive. (There are also midges and blackflies.) Anyway, the attached are a few of the flies I've tied up.
These are fishing flies, and the first "small" flies I've tied this year. Not bad, for an old geezer, but I do need to work on a few things. These are magnified several times their actual size....
The abdomen segmentation could be better....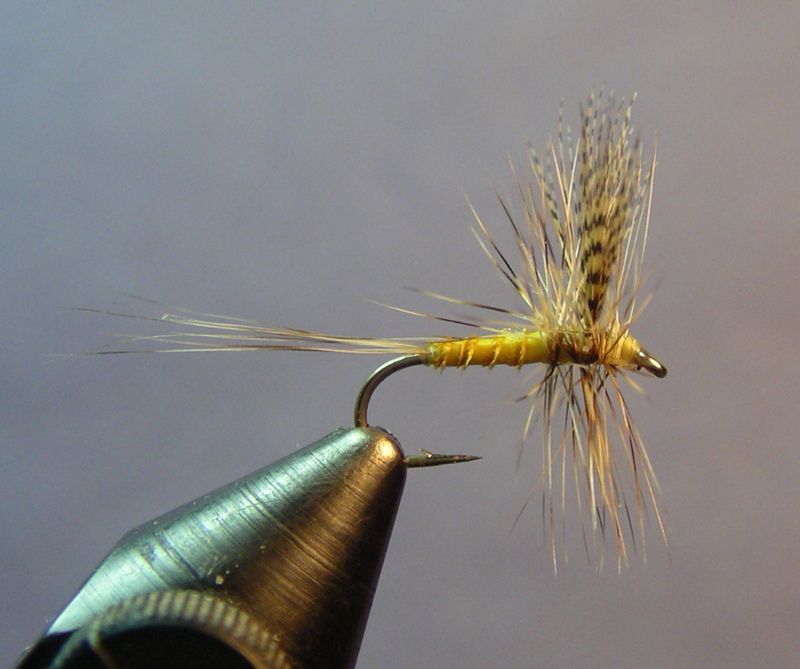 18 sulphers ready for some hungry fish.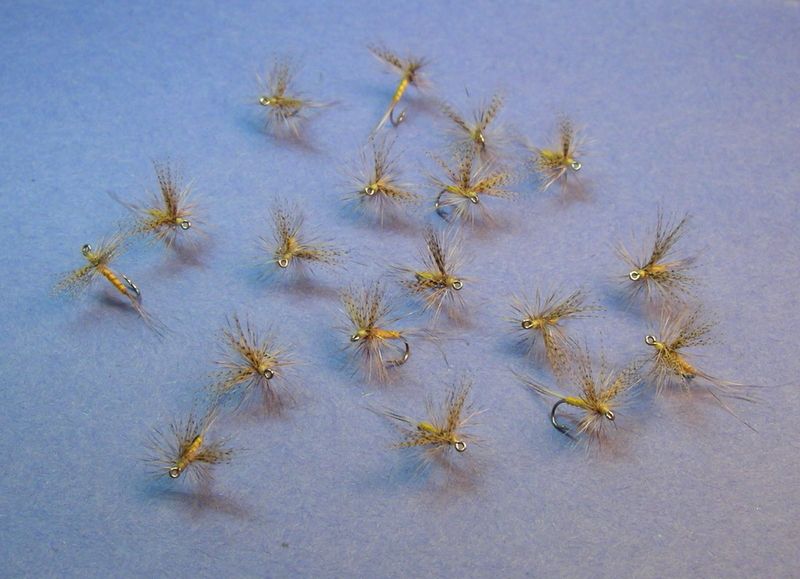 The wing could be a bit further back on this one, or the hackle just tighter to the back of the wing.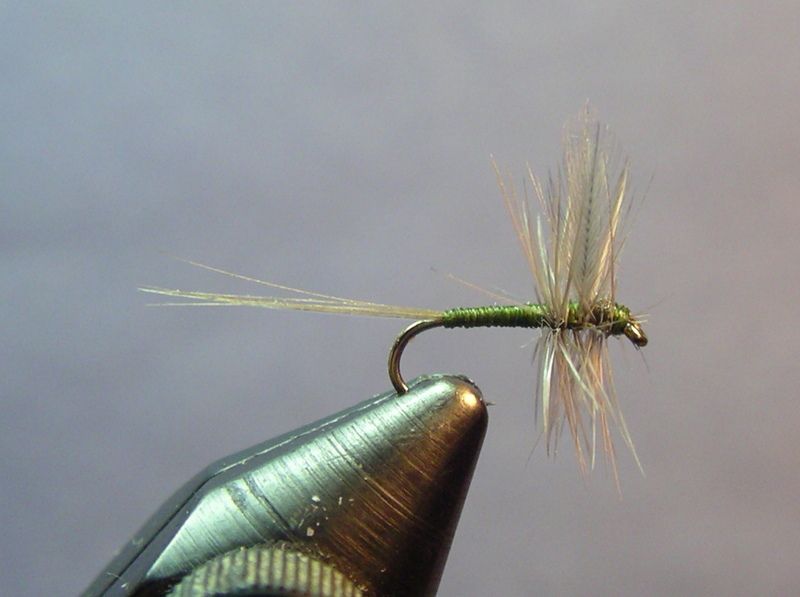 The set of 6, ready for the fly box.