Rogan SBS Part Two            Link to Part One    http://www.classicfl...wtopic=49027
I put the two wings on the table and cut out the tippets in two different length. Place the tippets inside the wings.
Pic up the wings and put them back to back.
Now brush the end of the wing.
Measure the wing, I hold the wings in my right hand and then I am done I switch hands.
I soak the wing at the tie in point and then compress the roots against the hook.
as much as I can .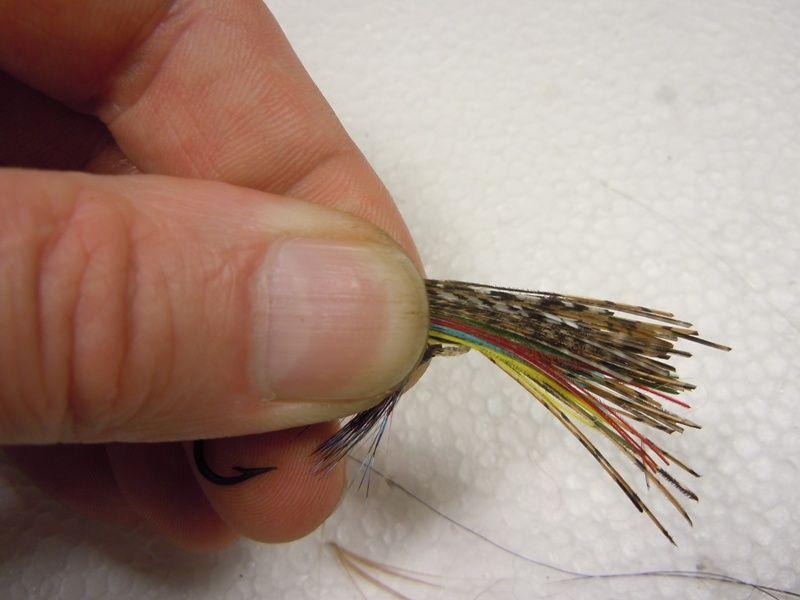 Tie in the wing on top of the hook.

Put on the mallard roof, woody and BC and finally the horns of Blue Macaw. Trim the head and varnish.
And finaly the unknown Rogan is ready.
Back to Part One   http://www.classicfl...wtopic=49027=