Hi . I took some pic during my last tying session of the Rogan flee and  it might interests some of you .
Hope you All can read and understand my crappy English haha.

ATB
Sven

So here we Go and I hope you enjoy.
Attaché the gut, here I use black Gossamer and  cobblers wax for strength. I have chew  the ends and  tapered  toward the hook bend.
Now I have change thread  to orange Gossamer and tied in the tinsel for the tag.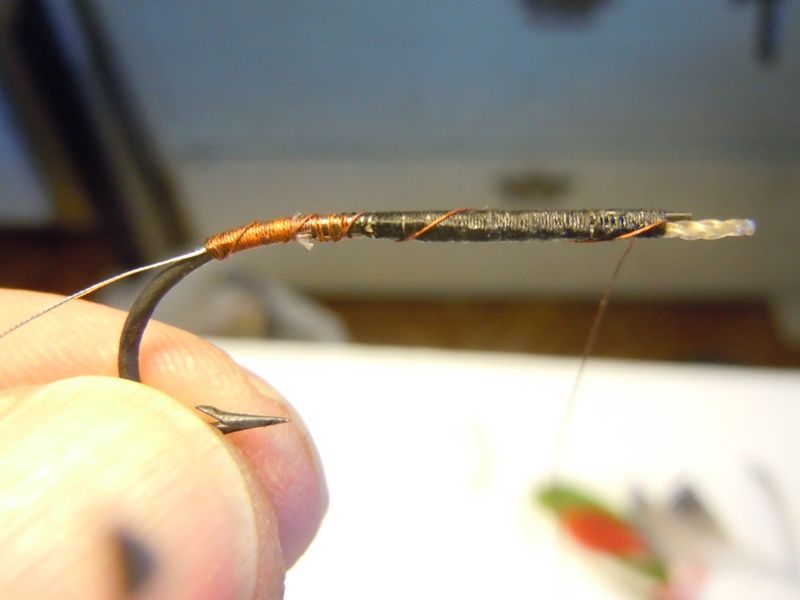 Tag  tied in and secured , try to get a smote foundation for the tail.
The tail consist of  GP crest ,red and green Parrot and summer duck.
Body, Two turns of dirty yellow seals fur, reminder fiery brown, Ribs, flat gold , round silver.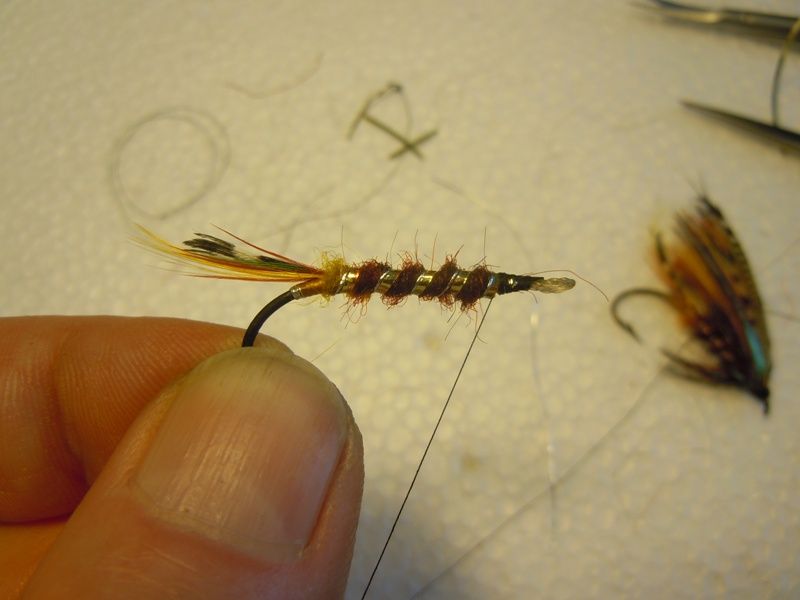 First part of the wing is two Indian Crow stacked and tied in flat.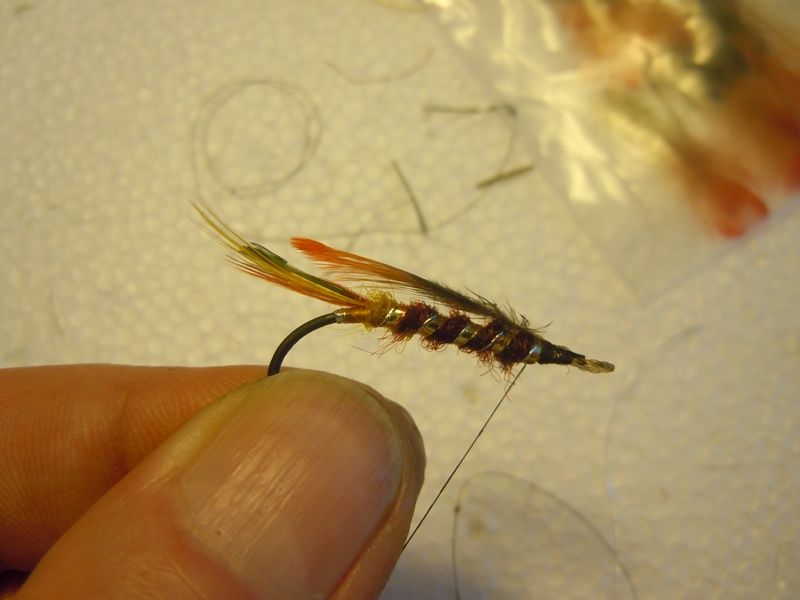 Next Claret hackle, yellow GP rump and red GP breast feathers tied in flat over the crow. Next jay.
I square up the GP tail and bustard strips and create a bundle of Swan dyed yellow, light blue, red and parrot green, Ameherst pheasant strips.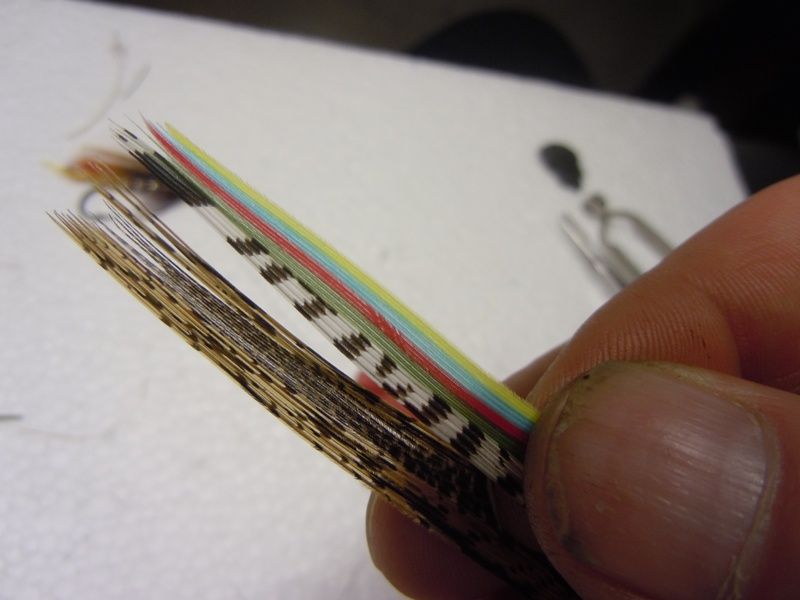 Stack the two , the colored on top.
I brush the root end to separate the fibers.
Continue Part Two   http://www.classicfl...wtopic=49028=