Hi All. I wrote in my previous post that I use to fold my hackles with my scissors.
I then promised to show some pictures on this method and here it is. This work on most of feathers and I also use it for the throats. I use the edged back on my scissor but you can choose anything that has a not-too sharp edge.
1. Choose your feather. This is a dyed Cock Hackle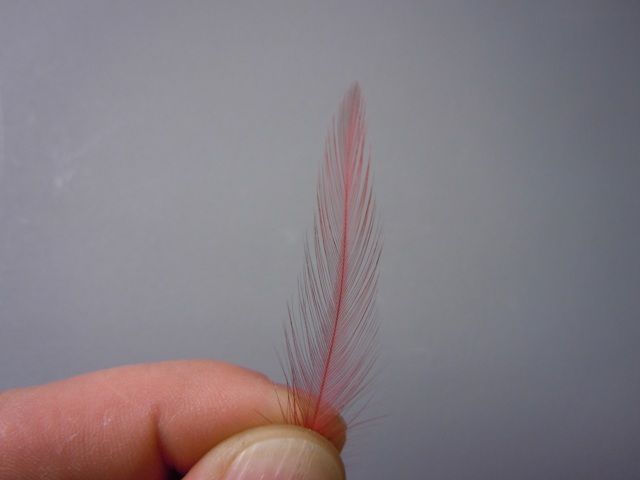 2. Stroke the barbs back to form a v-shape. You can cut the tip off if you want
but on this fishing fly I keep it like this to help bulk up some taper to the body.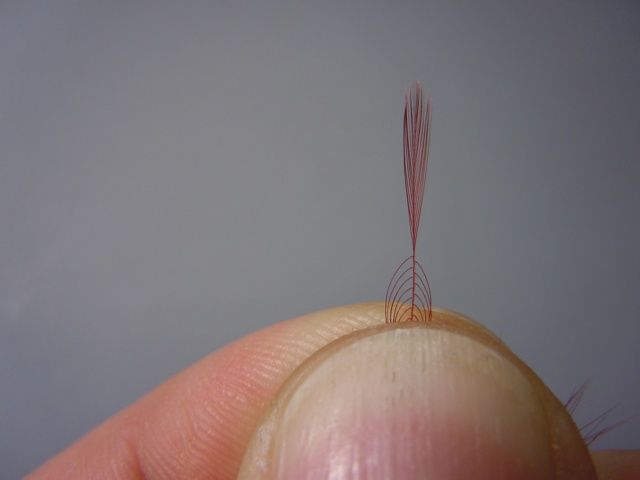 3. Tie in the hackle were you want it.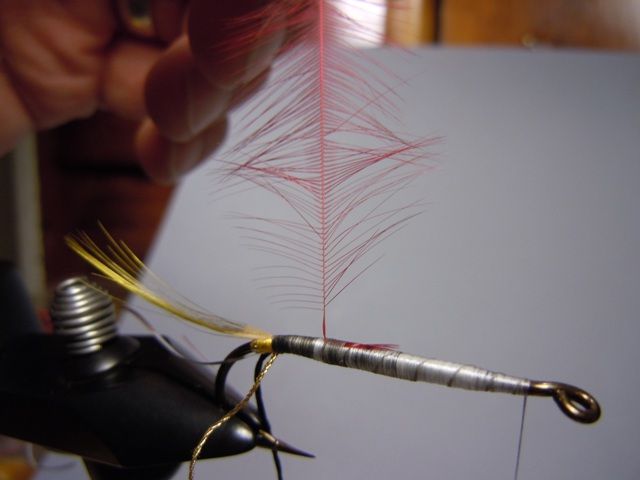 4-5. Grab the hackle by the root and pull it up (or down if you like) .Put the scissors in a slight angel against the stem.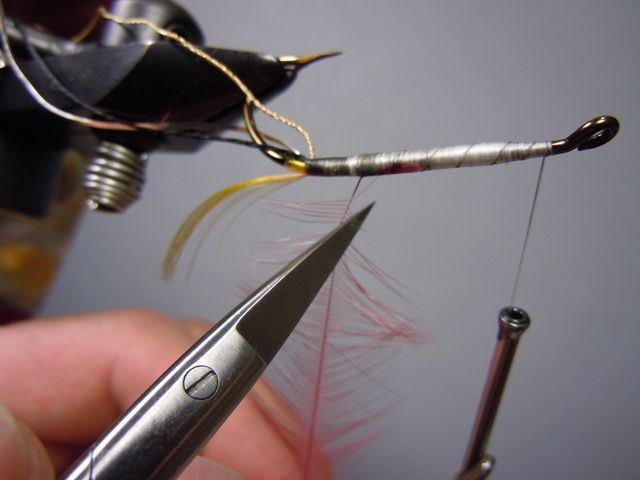 6. Now put a little pressure against the stem with the scissor and start pulling towards the root of the feather.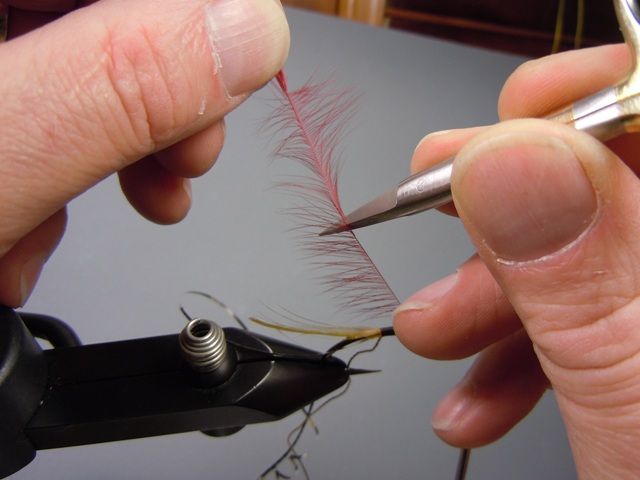 7. Repeat on the other side
8. If everything works well it might look this.
As said before, "there are many ways to skin a cat". This is my way to fold a Hackle, wich has worked for me for a long time. As usual it takes some practice, but when you learn it, it can be very useful.
ATB
Sven